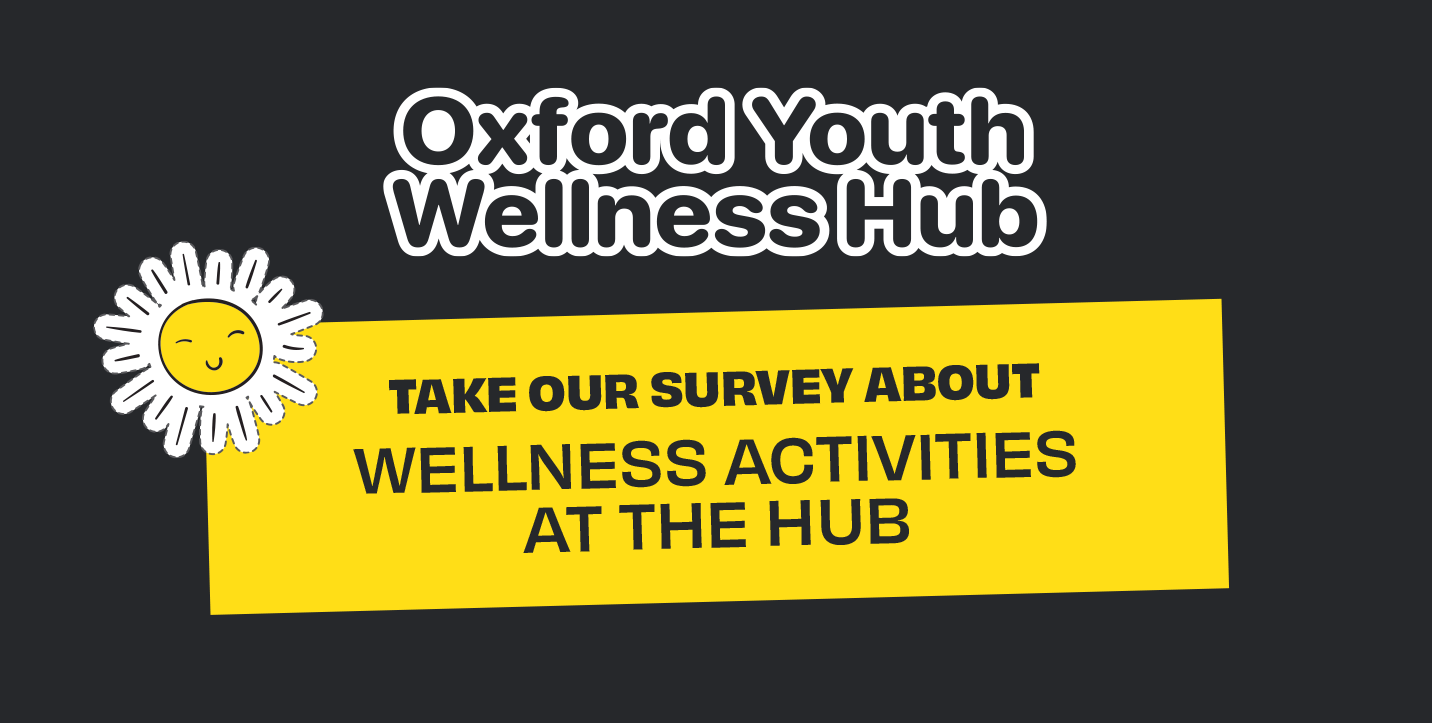 The Oxford Youth Wellness Hub will serve as a fully integrated destination for youth aged 12-25, to address their needs related to mental health, substance use, medical care, education, employment, training, housing and other community and social services.
As we plan for in-person/virtual programming for the Youth Wellness Hub, we look to youth and parents/caregivers to let us know which wellness activities we should be exploring further.
Please take a look at the activities we had in mind, and tell us what activities are most important to you.
Click here to complete survey Our survey is temporarily unavailable due to technical difficulties.
---