Who We Are
And How We Help
Agency Overview
Wellkin (formerly OECYC) delivers family mental health care with a focus on infants, children and youth living in Oxford and Elgin counties. Our programs and services support the needs of each individual while the agency maintains a well-rounded approach that include screening, assessment, treatment, and education. The supports and services have no costs attached. We aim to engage and support families/caregivers and peers in delivering care to infants, children and youth, while being responsive to their unique life and family circumstances. We wish that everyone accessing our services will achieve stability through active participation in treatment plans designed to address safe, healthy, and manageable outcomes.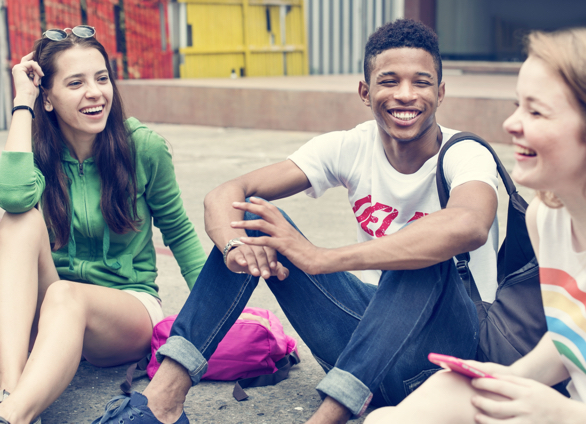 Our History
Oxford Child & Youth Centre officially opened its doors in October of 1987 and was initially located in just one location, on the corner of Dundas and Clarke Street in Woodstock, Ontario. We provided a wide range of services for infants, children and youth and their families, who resided within Oxford County.
As of January 1, 2009 the Ministry of Children and Youth Services selected the agency to assume mental health service delivery for infants, children, youth and families in Elgin County as well, at which point we welcomed a St. Thomas office into our support network. In February of 2009, we proudly reintroduced ourselves to both communities as Oxford-Elgin Child & Youth Centre (OECYC).
Today, Wellkin – renamed in 2018 to reflect our focus on family and wellness – continues to deliver infant, child and youth mental health care in four locations across Oxford and Elgin county, including its original Woodstock and St. Thomas locations, plus a satellite office in Tillsonburg at 1 Library Lane and in Ingersoll at the Fusion Centre (Thames Centre), 122 Thames Street. Our agency is a non-profit and registered charity, governed by a volunteer twelve member Board of Directors.
Youth Engagement
Modelled off of youth engagement best practices and aligned with the quality standards for youth engagement, the Youth Engagement Advisory (YEA) is a group of youth (aged 13-25) who work alongside Wellkin's Youth Engagement Facilitators.
Learn more about the YEA's role and successes here:
Wellkin strives to have a positive impact on youth by:
improving youth well-being and empowerment;
building leadership and life skills;
and building mentorship opportunities and relationships among its members and within the community.
The YEA Committee provides a venue for youth to regularly connect with one another building a sense of belongingness and social connectedness, and provides youth the with the space to determine and lead projects they feel are most important in reducing stigma and improving mental wellness and mental health services for children, youth and families in our community. We embed evaluation as part of our work to continually look for ways to improve youth engagement at Wellkin.
Our Vision
Healthy communities for infants,
children, youth, and families.
---
Mission Statement
Wellkin strengthens the mental health and wellness of infants, children, youth, and families by delivering a continuum of quality services.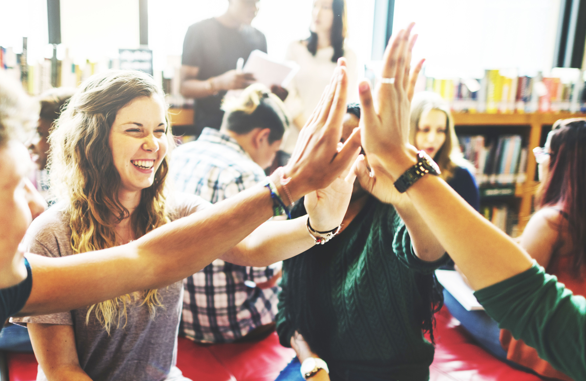 Our Values
ADAPTABILITY

We are nimble and flexible which results in responsive service.

We lean into the opportunities that live in change and growth.

We are resilient and rise together in the face of challenges.

We engage in purposeful growth and development to maximize our service excellence.

EXCELLENCE

We adhere to standards and practices that ensure quality of service.

We are grounded in evidence informed practice.

We approach our work with a growth mindset and commitment to continuous improvement.

We position our clients at the centre of all we do to maximize their best outcomes.

We cultivate conditions for innovation and creativity in our services.

COLLABORATION

We cultivate partnerships to address systemic and social barriers in the communities we serve.

We proactively engage with our clients, community and partners to maximize our service solutions.

We believe in the principle of "no decision about me without me" and collaborate respectfully with our clients to meet their needs.

We intentionally share our strengths – with colleagues, clients, and community partners – to maximize our collective excellence and impact.

ADVOCACY

As an organization, we recognize and use our power and privilege to influence within political, social or economic arenas to advocate for the diverse needs of our clients and community.

We support and empower our clients to use their skills for self advocacy.

We are champions for helping people find their accessible pathways to service.

We reflect on and challenge internal and external systems in order to best meet client needs.

We constructively engage in difficult conversations to disrupt the status quo and address barriers to service.

EQUITY

We believe that everyone has the right to quality care. We recognize that we have a responsibility to better understand and address social, economic, and cultural inequities that prevent members of our community from accessing the care they need, and that we are part of the solution.

We embed culturally responsive approaches in our organization and the systems we work in.

We champion how equity contributes to healthier communities and is foundational for wellness.

We actively work to reduce systemic barriers that impacts our clients access to services.

We are committed to engaging and learning from people with lived and living experience, developing a better understanding of the unique barriers to access they face, and including marginalized voices in our decision-making processes.

We strive to address barriers to health equity including social and environmental factors: income, socio-economic status, race, sexual orientation and gender, education and the physical environment.
Principles of Service
---
Diversity Commitment
At Wellkin we operate with the understanding that mental health conditions do not discriminate, and can affect anyone regardless of their race, ethnicity, gender identity, sexual orientation, age, social status, or a variety of other factors. We acknowledge that some groups are disproportionately affected by systems of oppression and discrimination, particularly BIPOC and LGBTQ2S+ populations.
Wellkin is committed to fostering an environment where mental health services are accessible, equitable, and mindful of the diversity of everyone that accesses our services. We strive to eliminate barriers based on age, race, ancestry, place of origin, colour, ethnic origin, citizenship, creed, sex (including pregnancy) gender identity, gender expression, sexual orientation, record of offences, marital status, family status and disability.
Wellkin commits to ensuring inclusivity by providing accommodations for needs that are protected within the bounds of the Ontario Human Rights Code. and defined by the Ontario Human Rights Commission's Policy on disability and the duty to accommodate. Accommodation will be provided in accordance with the principles of dignity, individualization and inclusion.
---
Philosophy of Treatment
A framework of knowledge informs the clinical approaches utilized at Wellkin. The theoretic foundation of our approach incorporates both a development perspective, which posts that behaviour results from the complex interaction of a number of factors (genetic, early history, recent events and current situation) and, general systems theory, which views an infant/child/youth as part of a family system which in turn is part of a larger ethno/racial/cultural community. The various theoretical frameworks as represented by the disciplines of our various staff further enhance our clinical practice. Interventions are based on co-created goals, developed with the infant/child/youth and family, and which take into account both the challenges and the strengths of the infant/child/youth and family. The complexity of family systems and client needs define the breadth of multidisciplinary consultation and collaboration with internal and external services and resources.
---
Principles of Service
Wellkin is an approved Children's Mental Health Centre operating under the auspices of the Child and Family Services Act. As such, Wellkin strives at all times to adhere to the principles of service identified by, and included within, the Child and Family Services Act.
Infants/children/youth and their parents should have an opportunity to participate in decisions affecting their interests and to express their concerns about the services they are receiving.
Decisions affecting the interests and rights of infants/children/youth and their parents are made according to clear, consistent criteria and are subject to procedural safeguards.
Where possible, the appropriate service will be decentralized and available in an infant/child/youth/family's community.
Services will be available by direct referral from families.
Services to infants/children/youth and families will, wherever possible, be provided in a way which respects cultural, religious and other major differences.
Service will be based on the least restrictive or disruptive course of action that is available and appropriate for each situation.
Services will seek to maximize the strengths of families, to help them cope with current or potential problems.
Service will be based on the need to maintain family relationships and continuity of care for infants/children/youth. In this regard, services will be provided to support the autonomy and integrity of the family unit.
Services will be provided to families drawing upon the family and community resources.
Client records will be open to clients as provided under the Child and Family Services Act and the Person Health Information Protection Act.
Clients will be advised of the existence of the agency's complaint procedure as part of the initial intake interview.
---
Ensuring children, youth and families have access to core services.
Wellkin was identified as 1 of 33 lead agencies within the province. As a lead agency, we will ensure core child and youth mental health services are available in both the Oxford and Elgin community.
Every child and young person deserves support to reach their full potential. Wellkin, along with the community, need them to realize that potential. Children and young people deserve a mental health system that delivers services and supports that respond quickly and comprehensively to their needs, as close to home as possible.
As a lead agency, Wellkin along with their respective community will support children, youth and families to get mental health services that are accessible, responsive and meet their needs. Strengthening the community-based system for delivering mental health services brings people and organizations closer together locally and benefits everyone. It is important that all children and youth requiring mental health supports, and their families know what mental health services are available in their communities; and how to access the mental health services and supports that meet their needs.