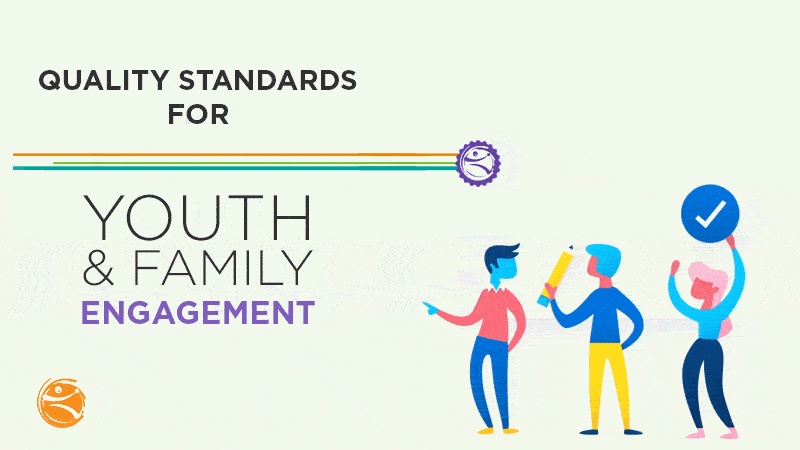 Quality Standards for Youth Engagement
Youth engagement is about empowering young people as valuable partners in child and youth mental health.
As such, they are empowered to address issues and make decisions that affect them personally or that they believe to be important. Evidence shows that when young people have a voice and active role in treatment planning and service delivery, there are better outcomes and greater satisfaction with care, and services are more cost-effective. A central goal of youth engagement is positive youth development. Through engagement, young people experience positive changes, develop better critical thinking skills, teamwork and leadership skills.Read more or Download the one-pager
Quality Standards for Family Engagement
Family engagement is an ongoing process that includes families as active decision makers.
Families should be partners at the organizational and system levels. Evidence suggests that when families have a voice and active role in treatment planning and service delivery, there are better outcomes and greater satisfaction with care, and services are more cost-effective. When they are meaningfully engaged, families also experience less stress, have improved family interactions and feel more confident in their ability to support their child or youth through mental health challenges.Read more or Download the one-pager