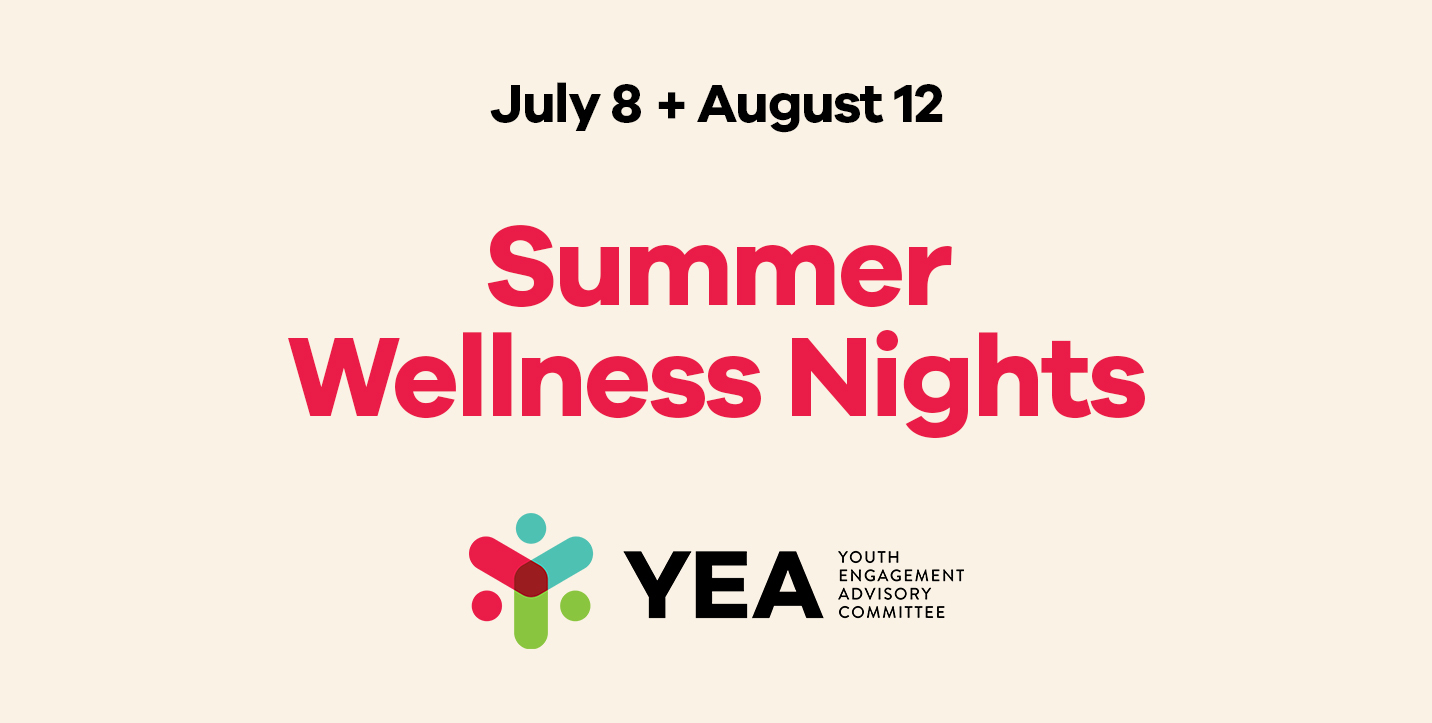 Summer Wellness Nights, brought to you by the Youth Engagement Advisory (YEA)
As we focus on developing an in-person Youth Hub in Oxford County where youth will be able to access "the right services, at the right time, in the right place" (inspired by the Youth Wellness Hubs Ontario model), we will be pausing the virtual sessions that have been taking place weekly. The last session will be on Thursday, June 24th, 2021 for the time being.
In the meantime, Wellkin's Youth Engagement Advisory will be hosting two virtual wellness events over the summer to keep our community connected and to offer youth a chance to connect virtually while plans for the in-person Youth Hub move forward! These will be open to both Elgin and Oxford youth.
The first session will be a movie night hosted on July 8th, 2021 over Zoom from 7:00-8:30pm. The second session will be a trivia night hosted on August 12th, 2021 over Zoom from 3:30-4:30pm.
If you would like to connect about the Youth Hub development or learn more about this work, please feel free to reach out. Also, if you know any Oxford youth (aged 12-25 years old) interested in contributing to the planning and development of the in-person Youth Hub in Oxford County, they can get connected to the Hub Youth Advisory by emailing thehub@wellkin.ca
---
Movie Night
Thursday, July 8th, 2021 on Zoom. Time: 7:00-8:30pm
Click here to Register on Eventbrite!
Trivia Night
Thursday, August 12th, 2021 on Zoom. Time: 3:30-4:30pm