We're open and available for children, youth & families!
---
As an organization, Wellkin continues to listen to the feedback from children, youth and families regarding mental health services and needs within our communities. As a result, since early June we have been carefully and safely welcoming our staff and clients to our physical locations. In remaining flexible and enhancing service delivery, Wellkin remains open and available by continuing to provide virtual and telephone services to our communities. We have also returned to in-person counselling and face-to-face services by appointment only.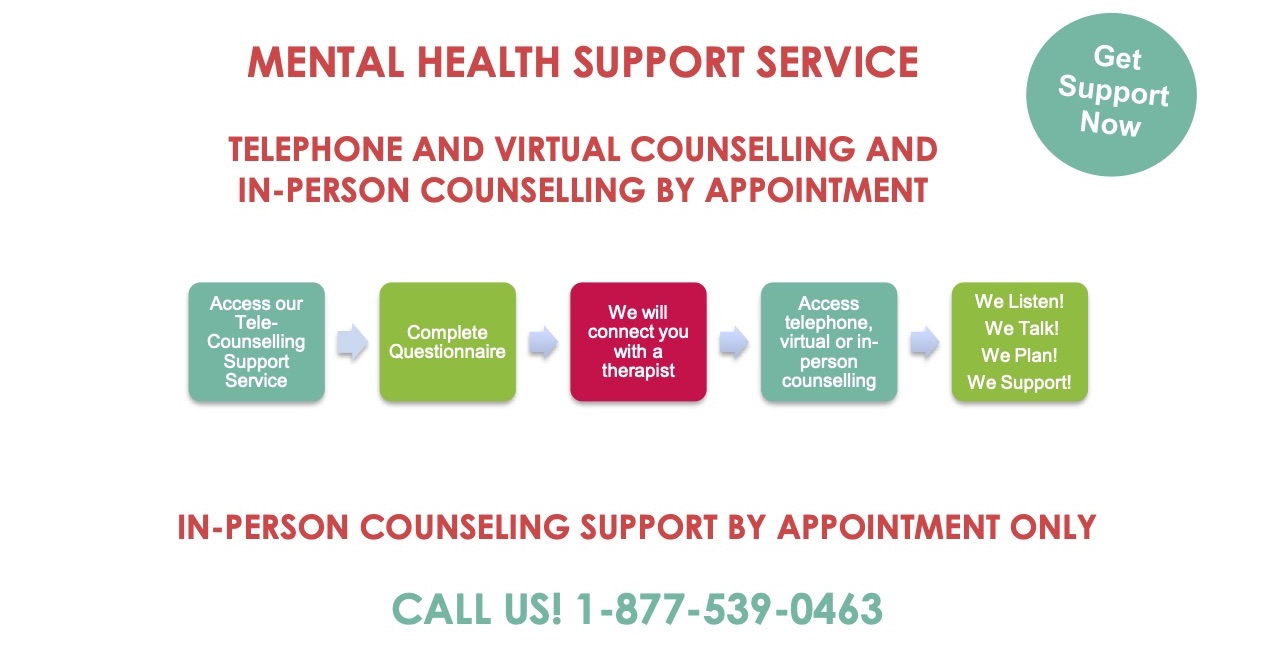 ---
Wellkin Child & Youth Mental Wellness remains open but we are shifting our efforts and increasing our capacity in response to the needs of our community by providing greater tele-support and tele-counselling. We are also mobilizing virtual support and counselling through PHIPA compliant secure and private platforms.
Click here to learn more about our Telephone/Video Counselling Service
To access our telephone or video counselling services, contact us Monday through Friday (between 8:30 and 4:30 Mon-Thurs and 8:30 and 4:00 Fri) at 1-877-539-0463 and a member of our team will guide you through the intake process. Or, to access the online registration, click here:
Telephone/Video Counselling Support Service Referral
We are pleased to inform our community that the staff at Wellkin continue to place the utmost importance on providing expanded services and tele/virtual-support in response to the rapid escalation of mental health needs for our children, youth and families. We also know that a lot of families are struggling during this time of isolation and as a result, we are pleased to share that we continue to have supports in place help with family resilience. These continued efforts are made to support people who are already struggling with mental health concerns, and help those who may have started to struggle due to challenges as a result of COVID-19. In addition, we want to continue to reduce the impact on emergency care at hospitals and medical staff that are focused on addressing those impacted by COVID-19.
Our very valued employees will continue to provide tele/virtual support/counselling and continue to provide expanded service 5 days a week during agency hours. Those hours are Monday to Thursday from 8:30-4:30 pm and Friday from 8:30-4pm. Therefore, if a child, youth or family member is in need of support, including those that may be facing a heightened level of anxiety or other mental health issues during those times, we kindly ask you to contact Wellkin at 519-539-0463 and schedule an appointment.
As always, after agency hours, in collaboration with the London Crisis & Intake Team (C-IT), the Crisis Services is available 24 hours a day, 7 days a week by calling: 519-539-0463 or 1-877-539-0463.
Our staff are prepared and have engaged in training to continue to provide effective and essential mental health services for children and youth to ensure they receive the care they need virtually. We also continue to remain focused on evaluating new and different methods of support.
I want to continue to thank our incredible team at Wellkin who continues to go above and beyond in this time of need
I hope you are finding some moments of peace amongst the uncertainty. As a community working together we will not only survive this challenge but I truly believe we will thrive.
Sincerely,
Mamta Chail
Executive Director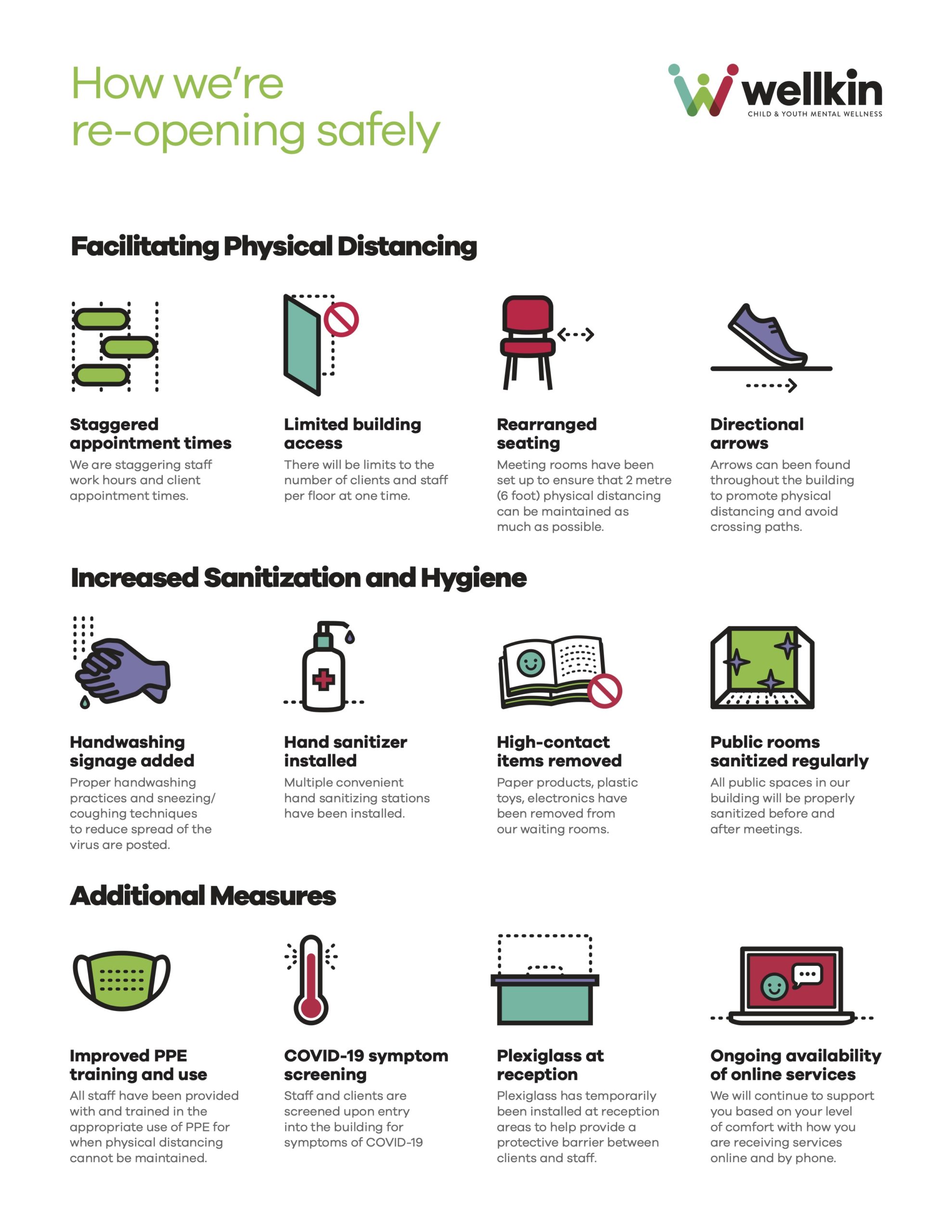 ---
Resources
Mental Health & Addictions Services during COVID-19 at a Glance [Flyer] Elgin Mental Health & Addictions Network
Resources for families during Covid-19 [Resource Guide] Wellkin Child & Youth Mental Wellness
Things I can control Daily Planner [Worksheet] Wellkin Child & Youth Mental Wellness
Ideas for practicing self care while social distancing [Worksheet] Wellkin Child & Youth Mental Wellness
COVID-19: Supporting a discussion with children and youth Ontario Centre of Excellence for Child & Youth Mental Health
COVID-19 Ministry of Health – Resources for Ontarians Experiencing Mental Health …Ministry of Health
Tripple P Parenting Tips for Parents in uncertain timesTripple P Parenting Program
CMHO Supporting Your Familys Mental Wellness (March 27) (00000002)CMHO
CMHO Talking to your Anxious Child about Covid-19 – Tips for Parents and…CMHO
Parent/caregiver guide to helping families cope with COVID-19Ontario Centre of Excellence for Child & Youth Mental Health
Coronavirus social storyOntario Centre of Excellence for Child & Youth Mental Health
Tips and tricks to help adolescents cope during the COVID-19 pandemicOntario Centre of Excellence for Child & Youth Mental Health