Program Description
The Pittock Day Treatment Program is designed to provide a treatment alternative for children with long-standing behavioural and emotional difficulties who struggle to function successfully in a regular classroom setting or other alternative programs. At Pittock Day Treatment, we integrate academics and social skill development through various treatment options.
Read about our latest program changes: What's New? A Brief Overview
---
Program Goals
We focus on the strengths of each child;
We teach adaptive and coping skills to improve social interaction;
We promote self-esteem and build self-confidence;
We teach strategies to manage feelings;
We help parents/caregivers to understand their child(ren) difficulties; and
We support the child(ren), their family, and the home school in the re-entry process into a the regular school system.
---
Eligibility Criteria
Who we serve:
Child(ren) in grade 3-6;
Family must reside in Oxford County;
Enrolled in and attending full days in a school in Oxford County (Thames Valley District School Board or London Catholic District School Board in Oxford County);
Children or youth with long-standing behavioural or emotional difficulties who are unable to function successfully in regular classrooms or alternative educational programs; and
Parents/caregivers that are willing and able to actively participate in mental health services offered through the Day Treatment program.
Who we do not serve:
Children whose primary diagnoses is Fetal Alcohol Spectrum Disorder.
Children who are diagnosed with Autism Spectrum Disorder. 
---
Referral and Intake Process
Referrals can be initiated by the Thames Valley District School Board, London District Catholic School Board, internal Wellkin Team members, community partners or physicians.
The referral process is conducted through the Community Services Coordination Network (CSCN). The CSCN Intake Package can be accessed by contacting CSCN https://cscn.on.ca/en/contact/and must be completed along with a signed consent for the Local Resolution Table to consider the request for a Pittock consultation at Wellkin.
Day Treatment services are intended for children and youth with significant emotional and behavioural needs, that cannot be met through a regular academic placement.  Placing a child or youth in the Pittock Day Treatment program is reserved for those children and youth who have been provided with all other less intrusive, available therapeutic interventions.  The CSCN Local Resolution Committee works to ensure that all other less intrusive therapeutic interventions have been sufficiently tried and exhausted prior to consideration of admission to the Pittock Day Treatment program.
Prior to the CSCN Local Resolution Committee meeting regarding appropriateness of the recommendation to the program, the referring party or designate will obtain information on prior assessments, current and past mental health services and consult with any relevant collaterals regarding recommendations and current needs.  The designated school representative will identify whether any supports within the school setting have been accessed or will be provided through their current academic placement.  If any further information is needed after the conclusion of the CSCN Local Resolution Committee meeting, the Wellkin Program Supervisor will be responsible for its collection through either the family, referring party or, school personnel.
The CSCN Local Resolution Committee determines the appropriateness of the referral in the program, based on the information presented.  Once the acceptance to the program is confirmed by the Wellkin internal staff, an orientation/information meeting with the family is scheduled with the child/youth and parents/caregivers to explain the program expectations, and to provide further information on risks/benefits and consents for service and confidentiality forms.
If the criteria for Day Treatment services are not met or the child/youth and/or parents/caregivers declines the placement, the CSCN coordinator may be contacted to assist with obtaining other appropriate services and supports. Wellkin supports will also be considered where appropriate.
If in agreement that the Day Treatment program is a fit, the family will be connected prior to Intake tothe Pittock Day Treatment Therapist who will conduct assessments and will support the family in accessing any other services in the community or within Wellkin that may be needed.
The formal Intake meeting may be scheduled with the referring school staff if updated information is needed. A start date will be coordinated by the Wellkin team and the family. During the meeting the child/youth and parent/caregivers will be given a tour of the facility when possible, introduced to the onsite school teacher, and Pittock Day Treatment staff.
---
Program Brochure: Pittock Day Treatment Program
---
Meet our Day Treatment Program Team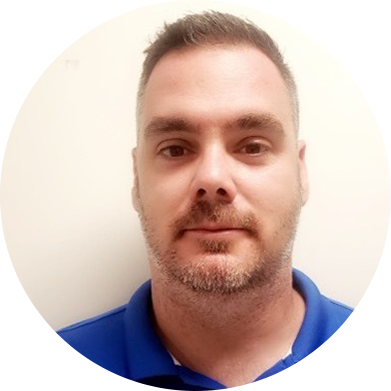 Nick Preston
Pittock Day Treatment Worker
"Hello, my name is Nick. I am a graduate of the Child and Youth Program at Fanshawe College. I have been with Wellkin in a part time role facilitating programs involving topics such as anger management, anxiety, coping skills for children of divorced or separated families as well as groups which develop stronger social skills. During this time, I have also been with TVDSB, working as an EA. This has given me the opportunity to work closely with students who need extra support to reach their goals.
I have been teaching martial arts to children and youth of all ages for many years, strengthening their resilience and helping to grow their confidence. Hearing the stories of the younger children dealing with issues in school was a strong factor that led me to where I am now. Providing encouragement, empowering others to grow and making a positive impact are my biggest passions."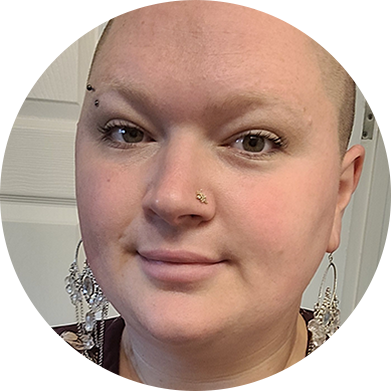 Brittany Schmitz
Pittock Day Treatment Worker
"Hello, my name is Brittany. I am a graduate of the Child and Youth Program at Fanshawe College in Woodstock. I developed my CYW experience, while working at a mental health facility for youth in Waterloo, for ten years. I have also volunteered my time briefly as a Sparks Leader for Girl Guides of Canada.
While at home, I enjoy spending quality time with my husband, daughter, dog and invisible cat. I love crafting by sewing and crocheting. In my house, I have a dedicated Lego table and did I mention I love Lego?"
---
We're Listening. We Care.
Call Us 24/7.